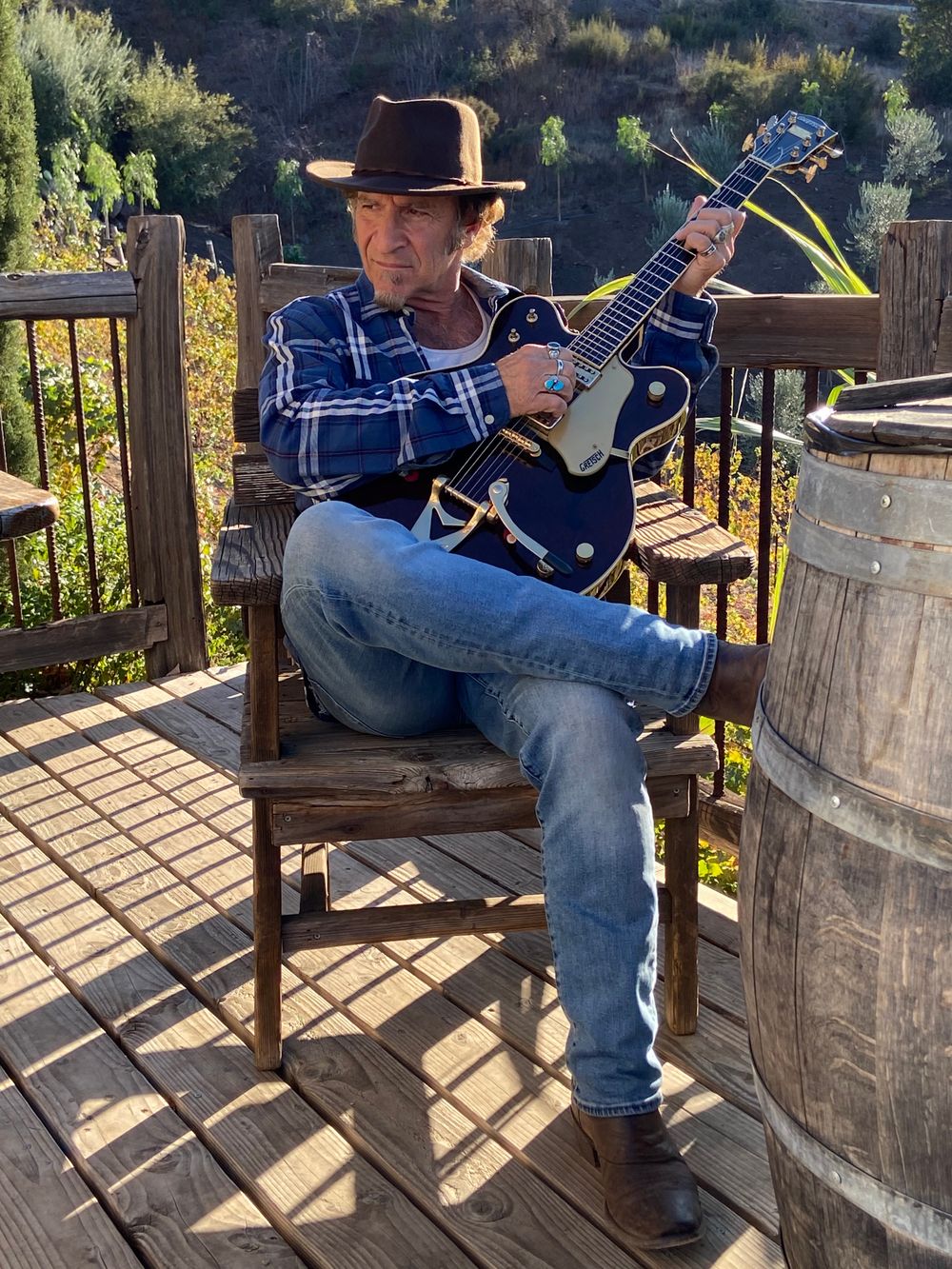 Biography
Bill Rotella, aka Smoke, is a singer-songwriter from Ventura County, California. Born in the San Fernando Valley, just north of Los Angeles, his musical journey began when he was exposed to exceptional musical talent within his own family. Bill's father, Johnny Rotella, wrote songs sung by Frank Sinatra, Dean Martin and Tony Bennet (to name a few), while also playing saxophone and woodwinds on Steely Dan, Frank Zappa and many other popular albums. Bill's uncle, Jerry Gray was a famous composer and arranger for the Glenn Miller Band (String of Pearls and Chatanooga Choo-Choo to name a few) . Bill's mother played classical piano and sang and his sister played flute in concerts and films. He was being fed a steady diet of great music from great musicians within his home.
Bill began playing drums, but he felt it didn't allow him to write and sing. He was drawn to the sounds of post-Dylan folk music. Once Bill attended college, he picked up a guitar and began to write his own music. He formed his first band, Baywood, which became popular playing in local colleges and clubs. The LA music scene was ripe for bands at this time. This experience helped him learn much about touring and the music business. Later, he formed Dakota, a band he wrote for & led for 20 years. Dakota was a nationally sponsored Americana band featuring Bill's songs and performed at over 100 shows annually. After 20 plus years with Dakota Bill began performing as a soloist, then formed the duo Amber & Smoke. The duo went on to release 4 albums in 5 years.
During the Covid quarantine in 2021, Bill formed another band, Smoke & The Earthtones, using an ensemble of touring musician friends who were grounded from their tours. Their debut album received great reviews.
In 2022 Bill released his 15th album, 'Home', featuring a collection of 10 diverse songs. This year (2023) saw Bill release 4 new singles. They will appear on his new album in 2024. He now performs over 150 shows a year as a soloist. His performing schedule, music and videos can be found at his website: billrotellamusic.com